30 years of High Speed
1992 - 2022
On April 21, 1992, the Madrid-Seville High Speed Line went into commercial service, a transport infrastructure 470.5 km long and an investment of more than 3,250 million euros. It became the largest railway engineering work undertaken in Spain up to that time, carried out in record time and driven by the desire to bring our country closer to Europe.
Today, high-speed rail is a benchmark for its contribution to socioeconomic development and structuring of the region, its innovative, safe and sustainable nature -100% use of renewable energy- and its decisive impact on the connectivity and connection of communities, through a fast and reliable service that brings distances, territories, people, cultures and ideas closer together.

The challenge continues. Adif-AV's investments in the period 2021-2025 amount to 12,000 million euros.

The high-speed rail network managed by Adif-AV will reach 4,000 km in length by 2022, consolidating Spain's world leadership in the development of a sustainable mobility model, connected, structuring and revitalizing the regions. In fact, Spain is the first country in Europe and the second in the world, after China, in terms of kilometers of high-speed trains operated.

Three decades after the commissioning of the first high-speed line in Spain, between Madrid and Seville (470.5 km), the network has increased almost eightfold, with accumulated investments exceeding 57.2 billion euros.

Its construction initiated an unprecedented transformation of the railroad, both from a technological and industrial point of view. This process has allowed Spain to switch from being an importer to an exporter of technology and know-how, which today is applied by countries all over the world.
High-speed rail was also a pioneer in the field of sustainability, making respect for the environment a key factor.
The innovation applied to high-speed rail also transformed the concepts of maintenance, circulation and connectivity.

The commissioning of this line, built in standard gauge, was also the first step towards greater integration with the rest of the European railway infrastructure, that is, interoperability.

See the complete history of the Madrid-Seville High-Speed Line.
Find out more about the stations on the Madrid-Seville High-Speed Line .
Participants in the commissioning of the first high-speed line between Madrid and Seville in 1992 recall the years prior to its launch and reflect together with those who today spearhead the development of a project that has transformed both mobility and our country.

There was respect for the unknown, for technological challenges. For deadlines. That generated stress and worry, but also invoked a strange force that makes it all work. And it did work.

High-speed rail changed the way we understand mobility. And even geography: since then, distances have been measured in travel times and not in km. The concepts of maintenance, circulation and operation were transformed, and Spain has switched from importing to exporting technology and engineering to other countries in Europe and the world.
High-speed rail is also an exponent of sustainability and its expansion has contributed to the socioeconomic development of the country and the structuring of its landscape.

Three decades ago it was believed that high-speed rail was for the elite. Today we know that it is an elite train, but it is for everyone.

Thirty years on, Adif and Adif Alta Velocidad face the challenge of rail liberalization to democratize its use and allow the public to benefit from the opportunities it offers for safe and sustainable mobility at competitive prices, something that will definitely consolidate the train as the leading mode of transport in Spain.
Review the main milestones of the High Speed Network.
Vídeos LAV Madrid - Sevilla
Skip carousel
El inicio de la Alta Velocidad: Detonante en la Organización y nueva visión del ferrocarril.
Conceptos de movilidad y vertebración.
Anécdota: Encuestas previas a la prestación del servicio.
Midiendo distancias en tiempo.
Anécdota: Saliendo a la una de Madrid para comer en Córdoba.
Evolución en prestaciones de AV. Desarrollo y exportación de tecnología.
Avances tecnológicos en seguridad y telecomunicaciones.
Anécdota: Facilitando la cercanía.
Impulsando a las empresas tecnológicas españolas.
Anécdota: Comunicaciones.
Toneladas de emsiones de CO2 ahorradas al Medio ambiente.
Dinamización económica y desarrollo de la ingeniería.
Anécota: Puntualidad y servicio
Atrayendo la inversión verde y nuevas empresas operadoras.
Anécdota: Relaciones internacionales.
Referencia internacional
Situación actual. Hacia el futuro.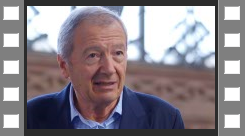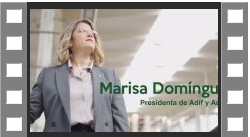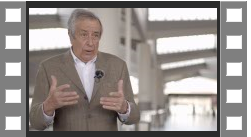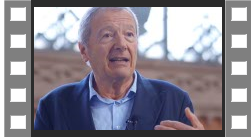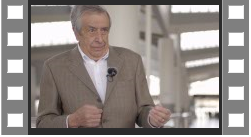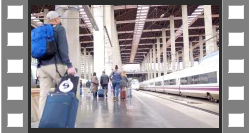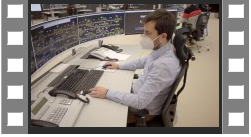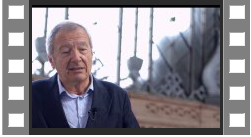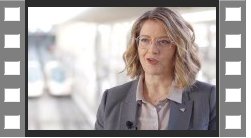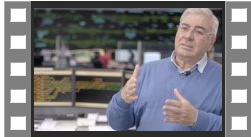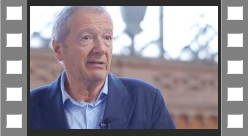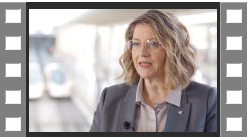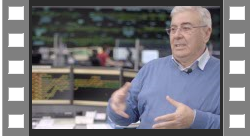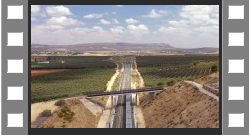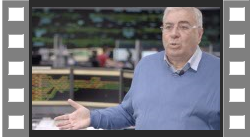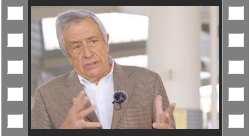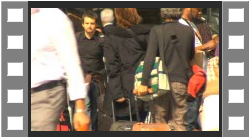 Galleries of other High Speed lines
At the following link you can access images of all the High Speed lines in Spain.
Main figures of the Spanish high-speed network
Main figures in the Spanish high-speed network
High-speed equipped with ERTMS
Contribution of European Funds 1994 - 2021
of investment in the period 2021-2025
saved in emissions up to 2025