A reference for the mobility of the future
A sustainable station, integrated into the new urban model and citizen-oriented. Open to the urban fabric and open to the social, cultural and economic life of the city.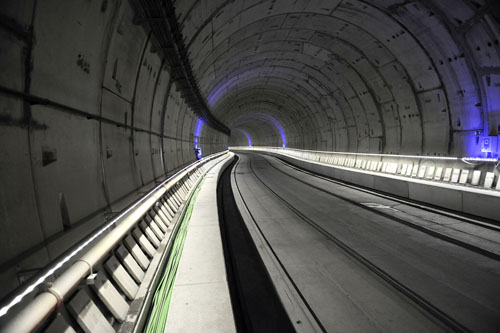 This is the third railway tunnel that crosses the 'heart' of Madrid and the first with a standard gauge. Its 7.3 km length crosses the center of the capital at an average depth of 45 m...

Do you want to know more? Discover it here.

Press release
Para los años 2023 y 2024
Aprobadas por el Consejo de Administración de Adif el 29 de noviembre de 2022
Stations throughout Spain
Trains in circulation every year (2021)
Railway infrastructure manager (Administrador de infraestructuras ferroviarias; Adif)
To facilitate people's relations with the Administration, the ADIF Electronic Headquarters has been created, where you can carry out procedures and check the status of your files without having to go to the offices, thus eliminating unnecessary waiting and queues.
Follow us on social media
We are ready to provide a solid and effective response to the global strategic, operational and business challenges that arise in the next decade.
We guide our management through dialogue with all stakeholders (railway users, railway operators, citizens, taxpayers, suppliers, investors, employees, etc.), to achieve a safe, efficient and sustainable railway system.
We are a public business entity associated with the Ministry of Transport, Mobility and Urban Agenda that plays a main role as a catalyst for the railway sector, making the railway the means of transport par excellence and facilitating access to infrastructure on equal terms.