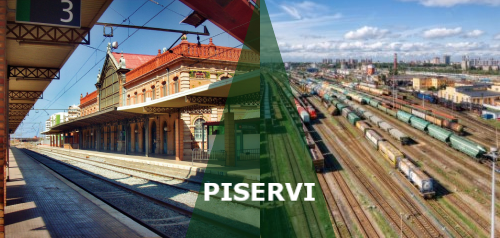 Nuevo Portal de Instalaciones de Servicio PISERVI
Administrador de infraestructuras ferroviarias.
Para operadores y empresas de transporte y que facilita la planificación de los servicios ferroviarios.
Rápido acceso a información sobre terminales de mercancías, estaciones de viajeros, mantenimiento, cargaderos privados, puertos, etc​​​​​​​​​​​​
Información sobre contaminación acústica
Guía para la aplicación del método CNOSSOS-EU en Adif y Adif AV
El objetivo de esta guía es ofrecer la información necesaria para el empleo del método CNOSSOS-EU en el cálculo del ruido ferroviario en las infraestructuras de ADIF y ADIF AV.
Entre los objetivos estratégicos de Adif y Adif AV se encuentra la contribución a un transporte respetuoso con el medio ambiente y responsable en el uso de recursos.
​​​​​​​Accede a la guía y a todo el contenido sobre contaminación acústica.​​​​​​​
Document that sets out the characteristics of the infrastructure made available to railway companies and candidates.
Deregulation of the railway sector
The deregulation of freight transport has recently been joined by passenger transport in a capacity allocation process by means of framework agreements with operators, which has been analysed and authorised by the National Commission on Markets and Competition (CNMC, as per its acronym in Spanish).
Information on the funding and financing received by Adif from different funds and programs of the European Union (EU), as well as actions in collaboration with the European Investment Bank (EIB).
Adif Alta Velocidad (Adif High Speed) has already made four issues of this type of bonds intended for financing projects that generate environmental or climate benefits.