Atocha - Chamartín high-speed tunnel
The UIC gauge railway connection between the stations of Madrid-Puerta de Atocha and Madrid-Chamartín is part of an essential infrastructure for the development of a structured international-gauge network in Spain, as it will enable the interconnection of the high-speed lines that cross Madrid, favouring the interoperability of high-speed trains.
Chamartín, cabecera de los servicios de AV Madrid-Alicante/Murcia.​​​​​
Desde el 13 de septiembre de 2022, la estación se convierte en cabecera de los servicios de alta velocidad Madrid-Alicante/Murcia. Todos ellos tendrán su origen o destino en Chamartín, salvo dos trayectos por sentido que se mantendrán en Puerta de Atocha.
​​​​​​​
El túnel para trenes de alta velocidad en ancho standard cruza Madrid y, además de conectar las estaciones de Chamartín-Clara Campoamor y Puerta de Atocha, es el nodo que unirá todas las líneas de alta velocidad del país para conformar así una red única y transversal. Junto al túnel, se pone en servicio un nuevo acceso sur a Madrid de alta velocidad: las vías que han duplicado el tramo de 28 km entre Atocha y Torrejón de Velasco, con las que se incrementa la capacidad y la fluidez del tráfico en las entradas y salidas de trenes de la capital.
La puesta en servicio del túnel y esta nueva entrada a Madrid, ambos conectados, suman una inversión total de 1.072 millones de euros y abren la puerta a la circulación en trenes de alta velocidad transversales. Esto es, permitirán trayectos que unan ciudades del norte y del noroeste del país con ciudades del sur y el levante de forma directa, sin necesidad de realizar parada o cambios de tren en Madrid.
Conecta las líneas de alta velocidad del norte de España con las del este y el sur, facilitando el establecimiento de servicios pasantes y evitando transbordos en la capital.
Articula una red de alta velocidad única y transversal entre las principales ciudades españolas, potenciando la vertebración territorial.
Fluidez en la circulación
Contribuye al aumento significativo de la capacidad de circulación de trenes descongestionando el tráfico de entradas y salidas de Madrid.
Su trazado discurre por debajo de los dos túneles ferroviarios de Cercanías y, a lo largo de su recorrido, pasa también por debajo de ocho líneas de metro.
Cruza el 'corazón' de la capital bajo la Puerta de Alcalá. ​​​​​​​
En su trazado de 7,3 km, cruza el centro de la capital, pasando bajo lugares tan emblemáticos como la calle Serrano, la Puerta de Alcalá o el Jardín Botánico.
Excavado en sólo nueve meses… ​​​​​​​
Pese a su envergadura, su excavación se completó en tan sólo nueve meses, un periodo inferior al que previsto inicialmente.
… y sin afectación alguna para la ciudad. ​​​​​​​
La obra se ejecutó casi en su totalidad bajo tierra, con mínimas actuaciones en superficie, por lo que no afectó ni al tráfico ni a los edificios o vecinos de las zonas por las que discurre.
Una tuneladora fabricada en Alemania para su construcción,
que se trasladó a España desmontada y en barco. Con 125 m de longitud y un dinámetro de 11,5 m, alcanzó avances en la excavación de hasta 57 m diarios.
Nueva entrada sur de alta velocidad a Madrid. ​​​​​​​
​​​​​​​Nuevas vías construidas entre Atocha y Torrejón de Velasco para separar los tráficos de trenes del sur de los Levante, que ahora comparten vías en su llegada a la capital.
Otro reto técnico y constructivo
La ejecución ha supuesto un gran esfuerzo técnico por su ubicación, al tratarse de una zona con amplia concentración de infraestructuras y dotaciones. Su construcción incluye diferentes soluciones constructivas, desde pérgolas, a viaductos y túneles artificiales.
Sorteando el Manzanares, terminales logísticas, autovías y otras líneas de tren.
En sus 28 km de longitud, el nuevo acceso a Madrid para trenes de alta velocidad sortea la terminal logística de Abroñigal, la M-40, el río Manzanares, la A-4, la línea Madrid-Alicante y hasta la LAV Madrid-Sevilla, entre otras infraestructuras
Adif AV has received aid and financing for this line from the various European Union (EU) funds and programmes.

"A way to make Europe"
​​​​​​​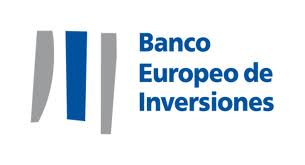 European Investment Bank (EIB)
The European Investment Bank (EIB) collaborates in the funding of this project.
The new connection is 7.3 km long, of which 6.8 km were excavated by boring machine from the southern end of Chamartín station, which is the point at which boring started. For the first section, where it crosses Calle Mateo Inurria, a 110m-long false tunnel was created using shields of piles and slabs, under the shelter of which the boring machine was able to pass before starting to tunnel.
The route continues in a North-South direction to the Plaza de la República Argentina, where it follows the longitudinal axis of Calle Serrano and Calle Alfonso XII before crossing the Botanical Garden and finishing in the Glorieta del Emperador Carlos V, opposite the old canopy of Puerta de Atocha.
El túnel discurre por debajo de ocho líneas de metro y de los dos túneles en ancho convencional ya existentes entre Chamartín y Atocha (por Recoletos y Sol), a una profundidad media de 45 m. Sólo pasa por encima de una línea de metro, la 9, a la altura de la calle Mateo Inurria.

El túnel se excavó en 9 meses, con un rendimiento diario de unos 25 m/día y avances máximos mensuales de más de 1.100 m, por debajo del tejido urbano del centro de Madrid.
Al tratarse de un túnel urbano, se ha utilizado vía en placa con carril embebido en un elastómero, uno de los mejores sistemas para la absorción de vibraciones y ruidos.
The tunnel runs beneath eight Metro lines and the two existing standard gauge tunnels between Chamartín and Atocha (via Recoletos and Sol) at an average depth of 45m. It only passes over one metro line, no. 9, at the height of Mateo Inurria street.

The tunnel was excavated in 9 months, with a daily output of about 25 m/day and maximum monthly advances of more than 1,100 m, below the urban centre of Madrid.
As this is an urban tunnel, slab track with rails covered with elastomer were used, one of the best systems for absorbing vibrations and noise
The project includes the remodelling of the sidings in Chamartín's southern section. The tunnel boring machine was assembled in this area which is where tunnelling began.
The tunnel has ten emergency exits, four transformation centres, three ventilation shafts and five pumping wells. The three emergency exits corresponding to Calle Serrano (Plaza de la Independencia, Hermosilla and Diego de León) communicate with the exterior via car parks. The others are located in Garganta de los Montes, Atocha station, Espalter, República Argentina, Concha Espina, Alberto Alcocer and Hiedra (Chamartín station).

All the emergency exits have sectorising doors in the tunnel and a pressurised isolation hall, and lead to the outside through corridors and stairs.
The construction of most of this infrastructure was completed using an EPB (Earth Pressure Balance) type tunnel boring machine made by the German manufacturer Herrenknecht, nicknamed "Gran Vía", with an excavation diameter of 11.5m, and an interior diameter of 10.4m. The total weight of the tunnel boring machine is 2,200 tons, with a length of 125,6 m.
The cutting wheel is powered by eighteen 350 kW engines, with a total installed power capacity of 6,300 kW.
The coating is carried out with pre-cast reinforced concrete ring segments 1.8 metres wide and 36 cm thick, leaving an open interior diameter of 10.40 m.
Safety and environmental protection
Antes de su ejecución, el proyecto contó con exhaustivos informes previos sobre las condiciones del terreno. Asimismo, se llevaron a cabo tareas de inspección en las edificaciones situadas a ambos lados del corredor por el que discurre el túnel.
De igual modo, se realizaron controles periódicos gracias a la instalación de instrumentación y posterior auscultación del terreno tanto en superficie como en profundidad a lo largo de todo el trazado, tanto en las infraestructuras subterráneas cercanas al túnel como en todas las edificaciones dentro de su zona de influencia .
En cuanto a las instalaciones de protección civil y seguridad, el túnel dispone de pasillos laterales de evacuación, iluminación de emergencia, señalización fotoluminiscente, sistema de ventilación, detección y extinción de incendios en túnel y cuartos técnicos, y sistema lineal de telecomunicaciones (Tetra) para los servicios de emergencia.
Safety
Exhaustive reports on the condition of the terrain were made before construction began. The buildings located at both sides of corridor through which the tunnel runs were also inspected.
Instruments were also installed to carry out regular controls and for subsequent monitoring both on the surface and underground along the whole route, both in underground infrastructures near the tunnel and in all buildings within its sphere of influence.
In compliance with Civil Defence and Public Safety, the tunnel has lateral escape corridors, emergency lighting, photo luminescent signs, ventilation, fire detection and extinction systems in the tunnel and equipment rooms, and a lineal telecommunications system (Tetra) for the emergency services.
Environmental Protection
The tunnel has a low impact from the environmental point of view.The most important features are:
Archaeo-palaeontological works
Measurements and monitoring. Periodic measurement of dust, noise and vibration.
Protection and transplanting of trees, in collaboration with Madrid City Council's Green Heritage
Treatment of waste with lime and its transport to authorised dumps.
You may also be interested in