Levante Line
Madrid - Castile-La Mancha - Valencia Region - Murcia Region Line
The train travels through four Autonomous Regions: Madrid, Castile-La Mancha, Valencia and Murcia. It is the backbone for the high-speed rail connections from the south-east of mainland Spain to the central meseta. It allows all the provincial capitals in Castile-La Mancha to access high-speed trains, and reduces travel times from the whole of the Valencia and Murcia regions to the Spanish capital. These regions are home to approximately 26% of the Spanish population.
Con la entrada en servicio de la conexión Beniel-Murcia, integrada en el tramo Monforte del Cid-Murcia, y tras una inversión de 410 millones de euros, se completa el Corredor Levante y se impulsa el Corredor Mediterráneo, que avanza en su despliegue hacia Almería. La inversión en esta actuación se eleva a 3.300 millones de euros.​​​​​​​
La red de alta velocidad española supera así los 4.000 km, consolidándose como la mayor de Europa y la segunda del mundo, tras China. En 2022, Adif y Adif AV han puesto en servicio cuatro nuevas conexiones, con un total de 287 Km.
​​​​​​​
Asimismo, revalida su primera posición mundial por kilómetros de líneas en servicio dotadas con ERTMS, el sistema de control y mando del tren más avanzado del mundo.​​​​​​​
Adif AV has received aid and financing for this line from the various European Union (EU) funds and programmes.

"A way to make Europe"
​​​​​​​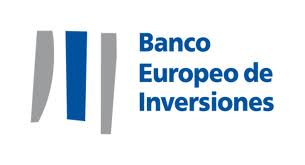 European Investment Bank (EIB)
The European Investment Bank (EIB) collaborates in the funding of this project.