Information on Sustainability
Subtitle sit amet consectetur adipiscing elit.
Adif Alta Velocidad (Adif High Speed) has evolved from a business model in which Corporate Social Responsibility played a relevant but complementary role, sometimes separated from the entity's strategy, to a model in which the Corporate Responsibility and Sustainability strategy is equivalent to the Business Strategy. Consequently, the firm's whole strategy and operations must be based on our responsibility as a company vis-à-vis society to contribute to a development model that is truly sustainable.
Adif Alta Velocidad tries to contribute to the constant improvement of the environment and socioeconomic well-being by incorporating the values that should guide its strategic decisions regarding its course of action and including these in its management model.
For Adif High Speed, respect for the environment in the company's activities is clearly identified in the Vision, Mission and Values that the entity has established, in the context of the 2030 Strategic Plan

The environmental management systems are certified according to the ISO 14.001 standard.

The protection of the environment has become a priority for Adif High Speed and represents a very relevant part of the technical and economic effort that the company is carrying out in order to adapt its management and railway services to the new needs and demands with environmental quality and excellence criteria.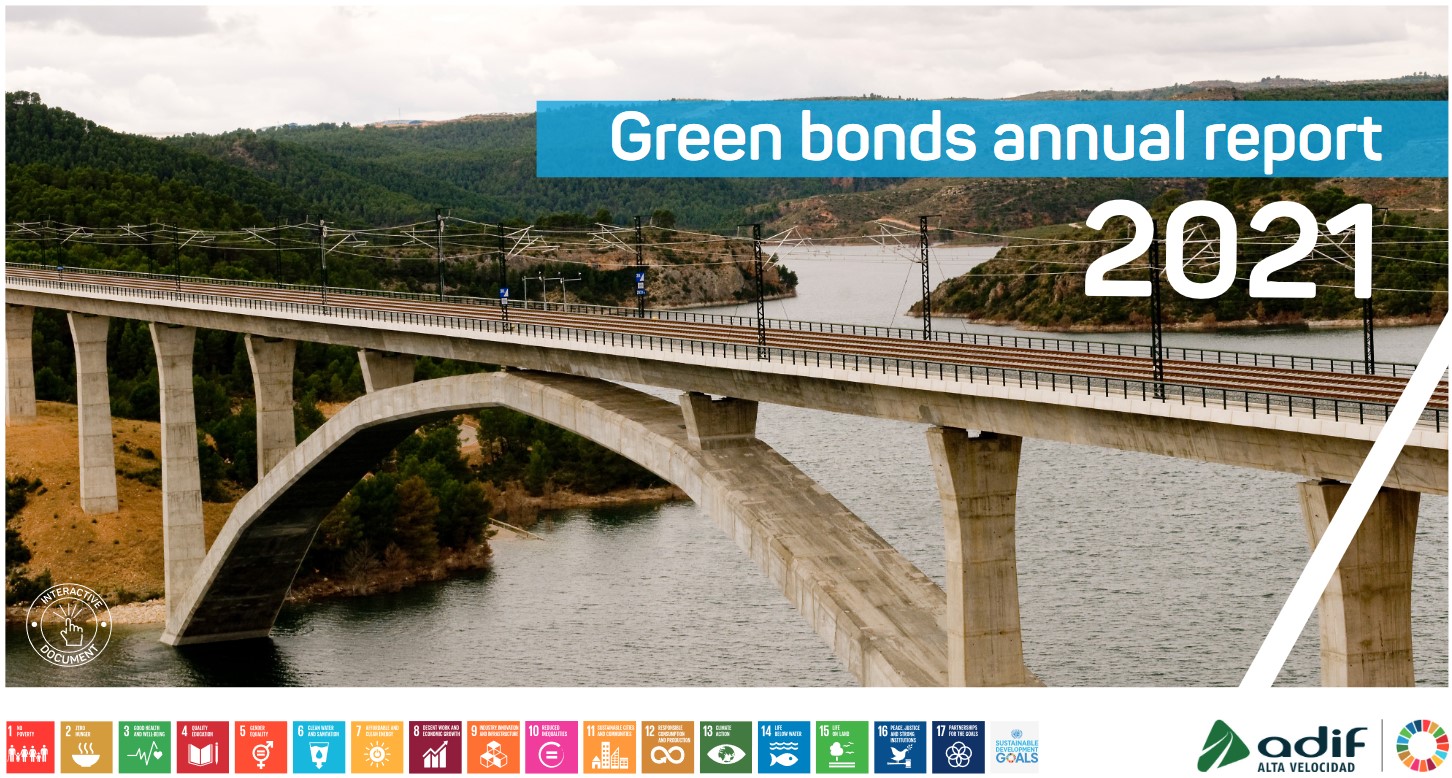 2021 Green Bonds Annual Report
Our investors can now consult the report on green bonds issuance of October 2021 on the Adif Alta Velocidad website.
Management, Environment and Corporate Governance Reports
These reports are available on the following page of our Transparency section: