Córdoba-Málaga line
Stations on the line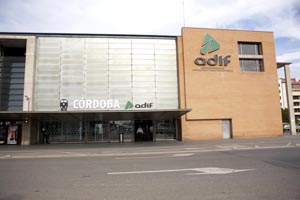 The various stations on the line stand out because of their functionality in providing different services, as well as for their architectural design.
There are three new stations that will provide service to passengers on the Córdoba-Málaga line:
VIALIA MÁLAGA MARÍA ZAMBRANO

Málaga's station, opened in 2006, occupies an area of ​​51,377 m2, more than five times the area of the old station.It is equipped with 8 tracks –five UIC-gauge tracks and three Iberian-gauge tracks– under a large metal roof without intermediate pillars.
In addition to railway areas, the railway complex includes shopping and entertainment areas, a four-star hotel and car parks. Currently, it is the largest intermodal transportation and commercial centre to have been built in all of Spain, under the Vialia brand name.
Adif's Vialia centres are integrated service centres, where transport, culture, leisure and shopping come together to help to make people's lives a little easier. The other Vialia centres are located in Bilbao, Pontevedra, Salamanca and Albacete.
Vialia María Zambrano has been designed so that its interior places no barriers between different services and facilitates mobility between the various activities that will converge there. The station is characterised by its accessibility, transparency, open spaces and glazed areas.
It is a modern space, open to people going about their daily activities, that strengthens intermodality by interconnecting high-speed and suburban trains, intercity buses and Málaga's underground, once it is in service.
PUENTE GENIL - HERRERA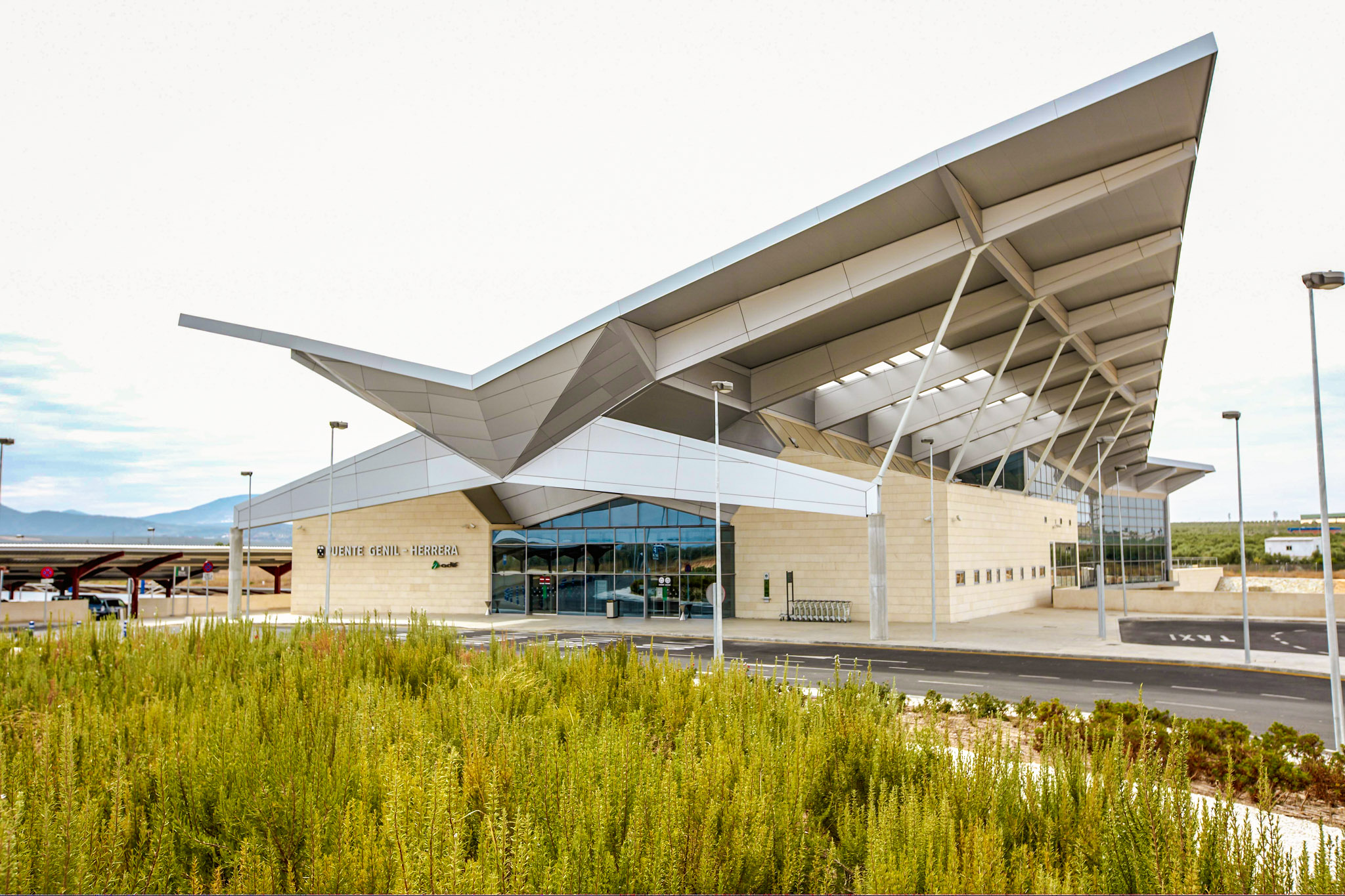 This cutting-edge station, opened in December 2006, has a metal roof resembling a bird taking flight.
It has four tracks and two platforms, over which the passenger building is located. The building is elevated over the track and platform level and forms a grand walkway with an area of 1,550 square metres.
ANTEQUERA - SANTA ANA

Antequera-Santa Ana station has become the distribution centre for rail traffic in southern Spain due to its track gauge changers. It has five UIC-gauge tracks and two Iberian-gauge tracks.
The passenger building has a total area of 3,500 m2. Architecturally, it stands on a metal base structure in the form of large wings, with their edges embedded in concrete walls, under an undulating zinc roof in five sections with heights of between 8 and 13 metres.
A second high-speed station will be built in Antequera's urban area, serving the trains that will run on the Antequera – Granada high-speed line, which is currently under construction.