Validation of railway products
Procedure for the validation of railway products
The "
Procedure for the validation of railway products
" aims to regulate the validation of the products to be installed in the General Interest Railway Network (RFIG in Spanish), in order to facilitate contracting and quality control mechanisms. All the phases of the process to achieve the validation of a product are detailed in the aforementioned procedure.
The products that require validation are those that are regulated by a standard technical specification that is included in the "List of technical specifications that can be validated". Therefore, the validation process consists in demonstrating compliance with the requirements and tests listed in the corresponding section of a product's Technical Specification. Upon completion of this validation process, the product will become part of the "Registry of validated products and companies".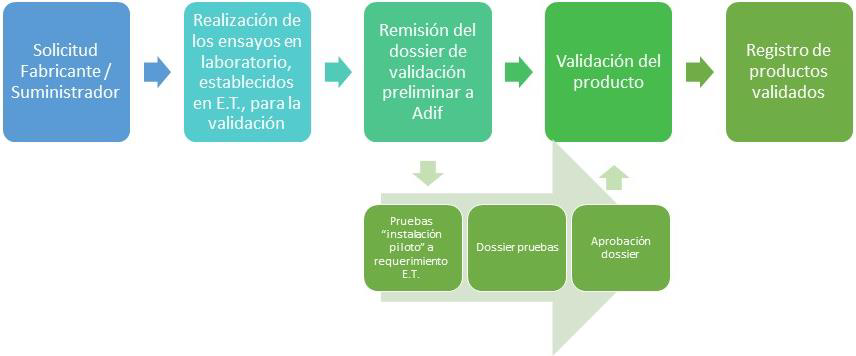 Note:
It shall be noted that Adif/Adif AV is not considered an accredited conformity assessment body, in accordance with the provisions of the Regulation (EC) of the European Parliament and of the Council of 9 July 2008 and this approval is only valid for Adif/Adif AV.